IQRF Ecosystem
The IQRF is a fast growing ecosystem for easy and reliable IoT and M2M wireless communication. The IQRF Ecosystem consist of number of interoperable wireless solutions and devices that could be used in wide range of applications and projects.
IQRF Technology
The IQRF Technology provides very reliable wireless mesh communication on sub-gigahertz bands from your device through a gateway and the IQRF Cloud directly to your SW, application or website. The integration of the IQRF Technology is extremly easy, fast and cost effective so your projects will be finished on time and in a given budget.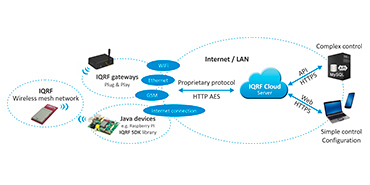 Members' quotes
"We have big plans to extend possibilities of our system and we believe the IQRF Technology the right choice for that."
Zdeno Boska, CEO
Austyn International
Simple integration
SIM card connectivity, UART and SPI interface, integrated mesh networking, data control and other great features enable you to have your first prototype up and running within a couple of days.
Fast deployment
Adding devices into a network and the network deployment is a matter of minutes or could be done automatically.
Easy control
Thanks to the Data Controlled Transceivers (DCTR) you control your network with 3 bytes only – address of your device, peripheral on that device and command to be performed.
Interoperability
Data Controlled Transceiver provides full interoperability without any programming or following any complex standard. Simply connect a DCTR to your device and be interoperable with the whole IQRF Ecosystem.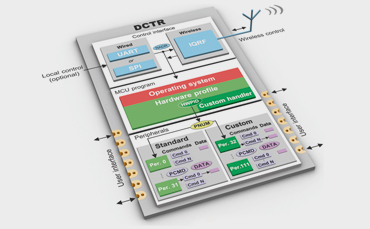 Ultra low power
Low power consumption of the DCTRs and flexible network structure enables the use of battery operated devices for many years.
Standard RX: 12.3 mA
Low power RX: 170 µA
Extra low power mode: 25 µA
Sleep: 2 µA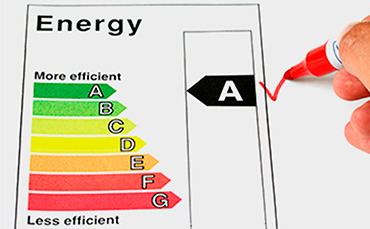 Reliable mesh networking
Patented Directed Flooding protocol ensures a robust and reliable wireless communication even in harsh RF environments.
Data Controlled Transceivers
DCTR is a small, low power, sub-gigahertz band module for wide range of applications with no need of programming.
Key features:
Bands: 868/916 MHz
Output power: 12.5mW
Range: 600m (line of sight)
Interface: SPI, UART, IQRF
Peripherals: PWM, IOs, memories, custom
Mounting: SIM card holder, soldering pads
RF: GMSK modulation, IQRF DPA protocol
Network: 239 routers/nodes, 240 hops
Download: Datasheet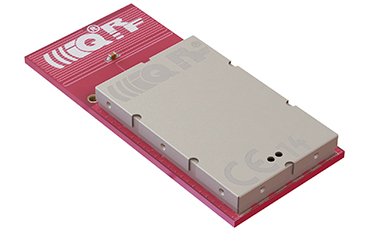 Plug-and-play gateways
The IQRF – ETH or GSM plug-and-play gateways provides direct access to the IQRF Cloud allowing you to control your IQRF network from anywhere without development.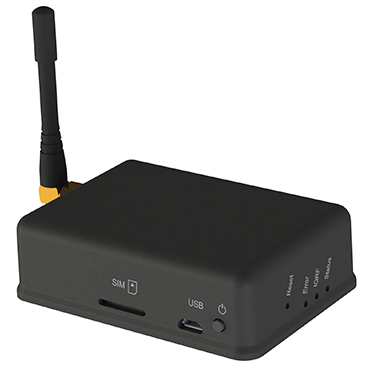 IQRF Cloud
Connect your website, SW or application to the IQRF Cloud with a simple API and control you network from anywhere you are.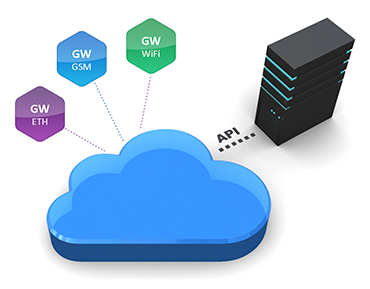 Development sets
The IQRF Development sets such as DS-DPA-02 contains everything you need for your detailed technology evaluation.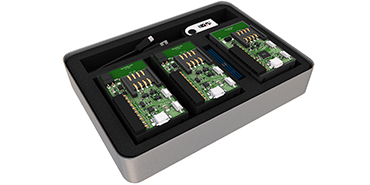 Software Development Kit
The IQRF SDK and number of HW shields will help you to make an Arduino, Raspberry PI, Plug PC or any embedded computer an effective gateway or control unit with minimal effort.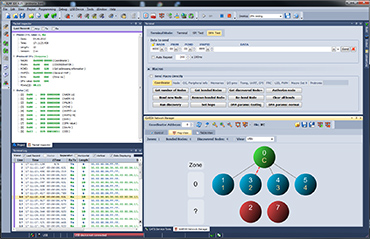 Development and service environment
The IQRF IDE offers professional environment for fast and easy application development and network service.
Learn more
IQRF Videos
More practical videos can be found on our YouTube channel.
Are you a developer?
You are a developer and need to learn more about the IQRF Technology? Go to the IQRF website.
Do you have more questions?
You haven't found what you were looking for? Contact us.