About the Alliance
The IQRF Alliance creates and administrates networking environment so members can effectively communicate and closely cooperate on joint projects. The IQRF Alliance also helps members to make their products IQRF Interoperable and provides related certification. Once a product is released we help members with a worldwide promotion and link them to the international team of IQRF Alliance Sales Partners to maximize their ROI.
Our mission
Our mission is to help the members to increase their profit through a cost reductionon of their development and manufacturing, and a turnover increase thanks to an intensive promotion and new sales opportunities.
Membership benefits
Community
Become a part of the IQRF Alliance community
Being part of the IQRF Alliance community makes you stronger and more successful on the market. Meet other members on the IQRF Alliance meetings, stay in touch with them on members' on-line forums, learn their plans and visions, get exclusive information about the IQRF development road map, start up joint projects, get feedback on your ideas so you develop and manufacture what is really needed, purchase ready products to avoid unnecessary costs, sell your products to other members...
Interoperability
Make your product part of the IQRF Ecosystem
Easy interoperability is the key of the success of the IQRF Ecosystem. You don't need to follow any complex standard to make your products interoperable. Just use the IQRF DCTRs and that's it. Interoperability makes your devices and solutions much more flexible, cost-effective and usable for more and wider range of customers. The IQRF Alliance administrates certification of the interoperability of members' products so your customers can be sure that everything communicates to everything.
Promotion
Make the IQRF Alliance part of your marketing team
You have a limited marketing budget or you don't feel strong in marketing your products worldwide? We will help you spread out a word about your products and solutions and save you your marketing costs. Your products and case studies will be displayed on the IQRF Alliance website, sent out with our regular news letters, promoted through our active on-line marketing and exhibited on a number of international shows, conferences and fairs.
Sales*
Make the IQRF Alliance Sales Partners part of your sales team
Are you a small or middle size company with limited sales force especially on foreign markets? It doesn't make sense to negotiate contracts with number of distributors? The IQRF Alliance provides an on-line communication platform that links you to all of the IQRF Alliance sales partners. With signing one simple contract you get a sales force in growing number of EU countries.
* The sales support is an extra service provided only to members interested in cooperation with the IQRF Alliance Sales Partners. Special conditions apply.
Join the Alliance
There are just three easy steps to join the IQRF Alliance. Simply fill out and submit the on-line registration form. Then you will get an e-mail with the IQRF Alliance Terms & Conditions and a proforma invoice of an annual membership fee (1000€). Once you pay the annual membership fee and send us two hard copies of signed Terms & Conditions, we will activate your membership so you have an access to all members' benefits and the Member Zone. If you have any questions about the registration or members' benefits, please do not hesitate to contact us.
Registration
Fill out and submit registration form.
See the registration email with instructions
You will get an e-mail with instructions, the Terms & Conditions and the annual membership fee invoice.
We activate your Membership
Once we receive your signed Terms & Conditions and payment of your annual membership fee we will activate your member account and access to the Member Zone.
Members' quotes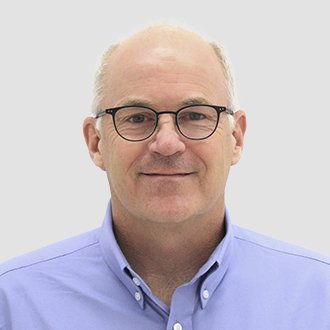 Stephen Caldwell,
vice president
Microchip's Wireless Products Division
We joined the IQRF Alliance because IQRF provides designers with another compelling option to connect their embedded systems using low-cost, robust mesh networks.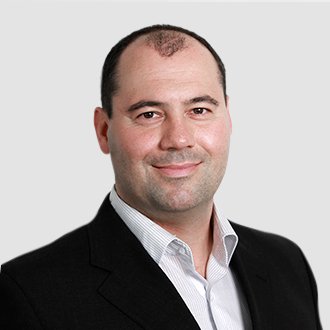 Jozsef Kopjak CEO,
IQ Home
The main reason why we have joint the IQRF Alliance is not to be limited to our local market but to have a strong partner to gain new opportunities abroad.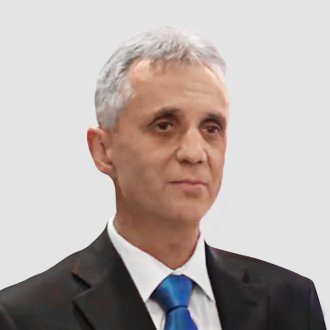 Milos Zacek CEO,
Protronix
Thanks the IQRF Alliance and to the great cooperation with other members we made our CO2 sensor wireless and IQRF interoperable witin 7 weeks only.
Stefan Kormanak
Sales representative
Datmolux
The IQRF Alliance enables us to closely cooperate with other members, to increase our sales opportunities and to cut our development costs thanks to sharing challenges and solutions with other members.
Members
Commercial












































Schools







































Too soon to join the Alliance?
Not the right time to join the IQRF Alliance, yet? Never mind, check the options below.
Look at our solutions and components
It is not necessary to become a Member to take the advantage of ready-made solutions or devices.
Are you a developer?
Do you want to explore advantages and possibilities of the wireless IQRF Technology? Then go to the Technology page.
Do you have more questions?
If you didn't find information you need please do not hesitate to contact our staff. We will be happy to help you.