Introduction
JULI Motorenwerk, one of the world's largest manufacturers of electric motors and handling equipment, was looking for an efficient lighting solution for their production halls. There was a need to replace current sodium lamps with LED lights and to find a comprehensive lighting control system. The new system must have taken into account the great variability and frequent changes in production and warehouse layout. With regard to all these requirements the wireless lighting control system DATMO Radiocontrol by DATmoLUX a. s. was selected.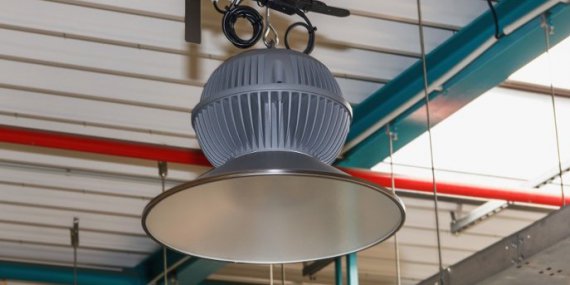 Solution
The system includes software and hardware equipment with MSB-CI WL (wireless monitoring light point) and concentrators. These units provide management, data collection and wireless communication of every single light.
There is the IQRF wireless technology used in DATMO Radiocontrol. The IQRF operates in the free 868 MHz band and supports the wireless mesh networking with bidirectional encrypted communication. The best features of the IQRF Data Controlled Transceivers are small size, low power consumption and long distance range. The concentrator provides mesh networking and two-way communication between operating SW and each MSB-CI WL. One concentrator can control up to 239 MSB-CI WLs. The number of concentrators connected to one control software is not limited.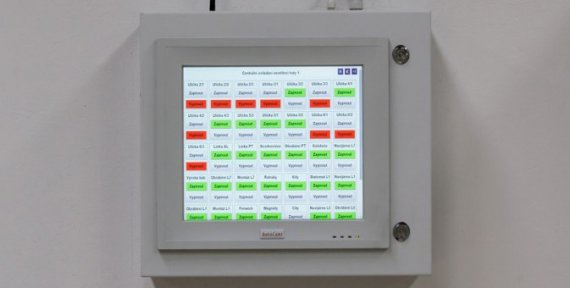 Conclusion
To sum up, the DATMO Radiocontrol is very reliable thanks to use of IQRF modules connected in MESH network. The robust MESH network ensures long-term operation without any problems. "We installed the lamps with the controlled units, run discovery (automated process to create a mesh network) and it's been working without any troubles ever since." This solution cut costs because there is no need to switch on all the lights in the hall. Everything is accessible through a touch screen panel in the hall or from the web browser on laptop.