Solution
The integration of the IQRF Technology into the CO2 sensor, connection to the IQRF Cloud through a plug-and-play GSM or ETH gateway from MICRORISC and customization of the IQRF Cloud took thanks to the close cooperation of the IQRF Alliance members only 7 weeks.
An IQRF DCTR-52DA module was easily connected to the CO2 detector with a sim-card holder and the UART was used as the communication interface. Thanks to this there was just a very little modification on the original sensor PCB and basically no modification on the communication protocol needed. The solution was presented on the Amper 2015 trade fair (Brno, CZ).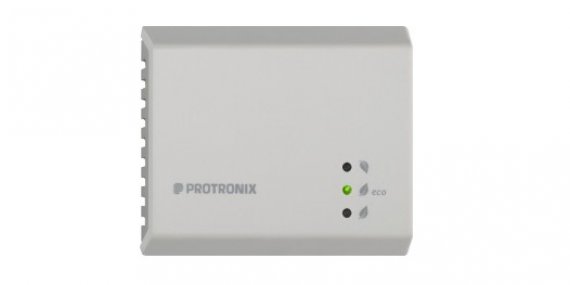 Conclusion
Using the IQRF technology ensures an easy integration of the modules in Protronix CO2 sensor. There is also fast, easy and cost-effective customization of the IQRF Cloud to display the CO2 graphs. Furthermore an interoperability with other devices is one of the great features. The IQRF Cloud from CIS is ready-to-use without need of any additional programming.
The main benefits of integrating the IQRF modules are much faster and cheaper development, high quality of the end solution, no need to develop every part of the whole system.
"The project helped us to come to the market with a new product with a minimum investment and within extremely short period of time. It was a great cooperation with other members and the team of the IQRF Alliance."